Blog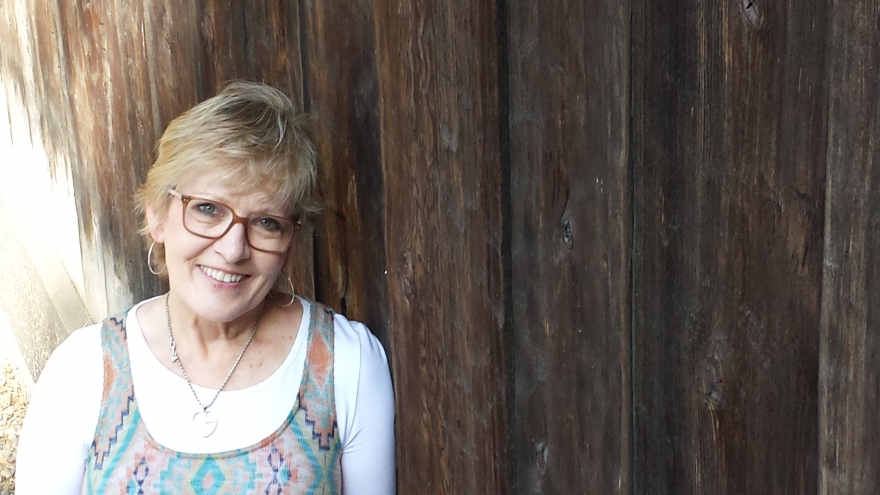 ~Click here to access my Gentle Nudgings Blog archives ~
You are welcome to come back anytime to my Coaching blog, subscribe on my website or "follow me" at the above link to receive it via direct email to you. I hope you'll join me!
Gentle Nudgings from Personal Retreat Coaching
Gentle Nudgings

Fall 2019
If you have been with my Blog for some time you will know that my blog title Gentle Nudgings is both what I see my writings as … nudging you gently to follow Christ more intimately … and the nudging I receive from the Holy Spirit to do the same. It has been some time since I've written you … many "Life -Pivots" this year for many I know, including my own. (See below 😊)
In this Blog I will address *5 TOPICS:
1) Life-Pivots … what is a Life-Pivot?
2) How one can respond as a Believer to Life-Pivots … sharing some coaching ideas and questions and … my CURRENT DRUMBEAT and CALL TO COURAGE.
3) One of my largest Life-Pivots –Breast Cancer and how it resulted in blessing. (PS This is Breast Cancer Awareness Month! * Resource alert!)
4) What's coming up this year on Gentle Nudgings
5) **SPECIAL OFFER! My Courage Boot Camp class available via Zoom! Interested? Curious? Read on below and email me by October 23rd to receive more information. Please see the final Topic below on this blog.]
Now … I invite you to grab that cup of coffee or tea, sit back for a little "personal retreat" and a little coaching … and read on!
(Note: Some have requested a thorough, lengthy blog … some have encouraged a very short blog … I will do both this year. This is a short E-book 😊. I give you the 5 Blog topics *above so you have an idea of what to expect. I will attempt to accommodate both requests this year.)
This past number of months I know I have been quiet as I have personally experienced and witnessed huge Pivots in lives of many I know and love. I will share just a few here:
Relocating: Some moved because they wanted to. Some moved because they had to. Some moves were exciting. Some were sad. Some a mix (for those leaving and remaining). All were a Pivot.
Remodeling: Some were finally completed and some are just beginning. All were/ are a Pivot.
Wildfires in our State (and I'm sure across the USA and the World … I am just intimately acquainted with ours … this one was right here in our Valleys): Some of us lost everything. Some of us by the grace of God had to evacuate but were spared. All of us made a Pivot.
Shootings: We have precious friends who lost family this year to shootings. Precious individuals murdered by the hand of evil, both in The Borderline mass shooting and face-to-face. Unbelievable. Major grief and life altering Pivots.
Illness and death: We have family and friends who are facing illness, some on the edges of the journey of death, some have gone to be with the Lord. Major grief and life altering Pivots.
Some have lost jobs. Some have started jobs. Some are on new career paths or improving career paths … or making changes. All are Pivots.
Some little babies in our families and friends have been born: Some are healthy and thriving. Some are already in Large battles in their tiny, precious bodies. All are Pivots.
Some children are off to college. Some are prodigals. Some are just little. Some are learning to drive. Some are learning things we want them to. Some are learning things we don't want them to. All parenting Pivots! Some Pivots … as parents … take what seems to be an enormous amount of Courage!
A major pivot for many Moms currently has me fired up for them and their children … some Life-pivots for our kids take more courage than others!
DRUMBEAT and CALL TO COURAGE: Recently, some Moms have confided in me that they don't feel as safe raising kids in this culture and are asking how to pivot and make some Brave decisions for their families. As Christian Moms, yes, we need to have radical Courage to stand in the gap and make the hard decisions to set boundaries for our families. That radical courage is both within the family … making wise choices for the best of our kids and … within our community and thus the world. If we won't stand firm for the ability to raise our children as Believers … then who?
Coaching Questions
Are we as parents meant to be "safe" as we stand for Christ and stand for our kid's protection?
Are we stand up for what the Word says is Biblical Fact and Truth in a culture we can't always agree with if we do?
Are we to acquiesce to the cultural "normal" that the media, Hollywood or others set for us … or be firmly planted in what God has communicated through His Word, the Bible to determine what God says is "normal" for His children?
Think about it. If we don't know the Word and follow it as The Truth … we will follow the "path of least resistance" and believe anything the enemy of God brings through whatever method he can. The old adage of "you don't believe in something you will fall for anything" has much truth!
We do need COURAGE in setting faith-based boundaries both in raising our own kids in our homes and for our kids as they go out into the community in which we live! It is part of the job description as Christian parents! Have courage! Be brave, make the Life- pivot, be bold!
Do any of us do this perfectly? No, we don't. We have the blessing of repentance when we fall or choose our own wisdom (or the world's wisdom) over God's wisdom. We can seek forgiveness. As our Father He forgives us and sees us through the blood of Jesus. He loves us! Delights in us as His children!
I recently saw a quote from Brene Brown's book, Rising Strong. The tag line of the book, "If we are brave enough, often enough, we will fall. This is … about what it takes to get back up."
Two additional questions which I will address in this Blog: What is a Pivot? And how does one have Courage to get back up when fear of 'falling' (on whatever level) can be large in the process of a Life-Pivot?
First, let's talk about the definition of PIVOT. Vocabulary.com says "pivot. To pivot is to turn or rotate, like a hinge. Or a basketball player pivoting back and forth on one foot to protect the ball."
I suggest to you that we PIVOT partly by READING AND INSPIRATION! I read a bunch. I listen to audio books and podcasts and YouTubes. I do Bible study with a goal of daily time in the Word … but of course never enough (!) … I thirst for His Word in my heart. I reach for inspiration on many levels, for example, don't you LOVE the Olympics? I do! I don't watch them because I think I can personally ever compete on that level but it inspires me to do what I do on a higher level. And I don't watch American Ninja Warrior because I think I can personally use the "salmon ladder" or other amazing physical gravity defeating feats but …it inspires me to the edge of my seat. 😊
2 recent REAL TIME examples of inspiration: I have 2 friends who are right now walking the 500 miles along Spain's Camino de Santiago de Compostela! I get occasional photos and updates. W.O.W! What a Bucket List Life Goal! Additionally, this summer I have a friend and client who walked the 185 mile pilgrimage in Mexico 'Our Lady of Guadalupe Pilgrimage! W.O.W.! Having walked several marathons and half marathons … I am INSPIRED and encouraged by both of these examples! Courage and bravery toward these personal goals have now caused inspiration to many others (including me!) ... causing Life-Pivots not only to them but to many of us!
I read for inspiration, as I shared, and one of the blogs I follow is written by fellow coach Rachel Swanson who is following a similar calling to my own. Here is a quote from her email not long ago on "Pivoting" … and I couldn't agree more:
"If you've ever felt like quitting, I want to encourage you that perhaps you just don't see the pivot awaiting around the next corner that God may be inviting you to pursue with Him? And maybe you don't see how this current standstill or difficulty you're facing right now is actually all part of the path He wants you to be on but leading you to a major pivot that's about to make so much sense for you."
Here is what I think as a Coach and from what I know from personal experience.
True Life-Pivots take a measure of Courage given from the Lord by His grace to face down our fears, plus determination not to quit! Inspiration by the Word of God and other people, both in the Bible and elsewhere in history who have stepped out and accomplished admirable feats, take us to a new level of courage to continue to obey and follow our calling!
Second, If you fall … or even feel like you are falling … Simply Don't Give Up! Reach out for help! Choose to get up and keep going!

During one of the Courage Leadership Boot Camps I gave this last year locally we worked through some great information on making Pivots in our spiritual, personal, relational and business lives.
Sometimes as a Courage Life Coach I think when we hit a crossroads or a painful or even a potential positive pivot point in life … we think or presume that we have figure it out on our own. Not so! As Followers of Jesus … we have been given the free gift of the Holy Spirit to give us the direction we need! We have the Word of God to show us our way and give us His wisdom. One example in James 1:5 in the ESV says "If any of you lacks wisdom, let him ask God, who gives generously to all without reproach, and it will be given him." Just ask for His guidance and pivot Toward Him … following His Word!
In this tumultuous culture and time in history the reassurance of His presence and the direction of His absolute Truth is priceless and is our hope as we wait for eternity and live our lives daily. When we see cultural pivots or when pivots happen in our own lives … we don't need to fear the future because we serve at the behest of the Lion of Judah. Because of who HE is we can have courage to move forward in obedience … even if it doesn't make sense … during the midst of Life-Pivots! Our faith is not in ourselves but in Almighty God!
Isaiah 41:10 "Fear not for I am with you. Be not afraid for I am your God. I will strengthen you. I will help you. I will uphold you with My victorious right hand."
That being said … as we have pivots in our own lives … we get to choose how to think and react to and about those pivots! Don't Give Up! Have COURAGE to move forward with guidance and help from the Lord and qualified help and counsel.
Personal Life-Pivot where I needed COURAGE desperately: I have experienced many pivots so far over my lifetime. One of the largest has been battling breast cancer 3 times. This is breast cancer awareness month. I am grateful for life. I am grateful for great medical professionals and choices of health care. I am grateful for diagnostic systems that can be LIFE SAVING. It WAS life saving for me! Get those Mammograms, ladies!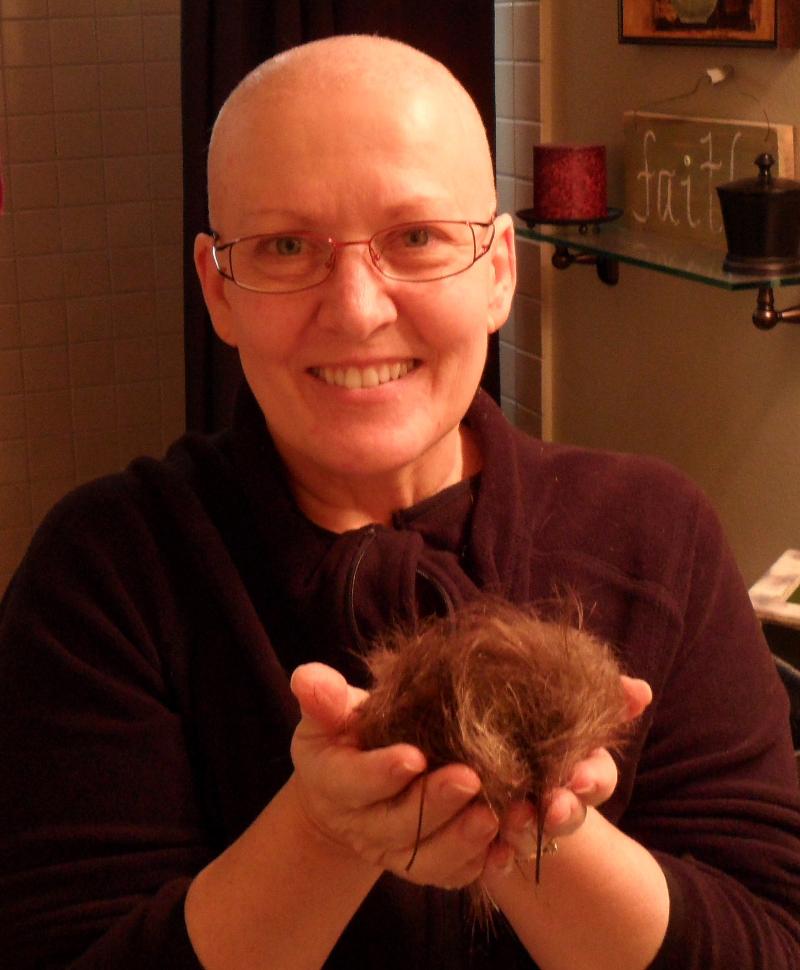 Having had cancer … over time … became a positive Life-Pivot for me. One huge lesson was to be intentional / really intentional with my time! My body "dashboard," through a battle with cancer, reminded me I have "X" amount of time left on this side of Heaven and I want to make it count! My goal is to live well and be prepared to die well. In the Discussion Guide/Bible study I authored for More Beautiful (see below) I write about how the Lord took me personally from paralyzing fear upon diagnosis the last time I battled cancer to choosing (by the grace of GOD) to see what I could do for the glory of the Lord through the cancer.
RESOURCE ALERT! Check out in this breast cancer resource for encouragement to get through cancer battles:
The story of how I found this incredibly powerful DVD … MORE BEAUTIFUL … is not an accident. When I was going through chemo this resource was a gift from God! I watched the DVD for hours over and over when I received it in the mail … and cried. I was 100% bald, holding my little dog Ber and was feeling very vulnerable, frightened and isolated! This DVD told a story with a "word picture" of how breast cancer can be both terrifying and creates a feeling of completely being out of control! Wow … they put WORDS to my fear! I highly recommend it if you or anyone you know is going through a breast cancer battle. The title of the resource is MORE BEAUTIFUL https://www.musicforthesoul.org/store/#breast-cancer-filter.
Curiously, watching this DVD More Beautiful, inspired me, gave me COURAGE to fight and an all new perspective helping me PIVOT and make CHOICES in how I viewed the battle of cancer and what it could and could NOT do in my life and to me!

Later after some time, Steve Siler founder of Music for the Soul, asked if I would help out with the resource. I had the privilege of writing the Discussion Guide that accompanies the amazing DVD/CD "More Beautiful." https://www.musicforthesoul.org/resources/more-beautiful-discussion-guide. My intention in writing the Discussion Guide is to encourage battlers and those coming along side them was to help them Move Forward hand-n-hand with Jesus. Check it out for you or someone you love! It is written in a Bible study format and is good, solid footing and information peppered with quotes from women moving through the battle at the time, including Joni Erikson Tada who has now battled this wicked foe of breast successfully and … with strong faith in God … not once but now twice. See her Blog here: https://www.joniandfriends.org/category/posts-by-joni/cancer-updates/ (Please note: I wrote the Discussion Guide pro-bono and receive no profit. All profits go to help the Music for the Soul Ministry.)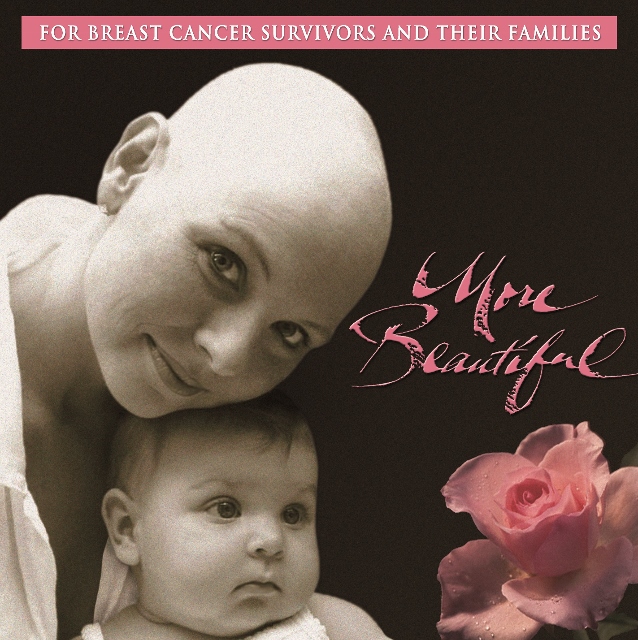 Some Coaching ideas and questions for you to consider in YOUR Life-Pivots:
Who do I trust in this Life-Pivot situation (hard or positive pivots)? I encourage you to trust that Jesus "has you in the palm of His hand!" He is still "in the boat" … He knows what IS best for you and for me even if it is hard or not easy to understand. It often doesn't make sense to us … but if we follow him in FAITH then eventually we (may) see the reveal. Our Life- Pivots are allowed or are driven by His active direction in our lives by the Holy Spirit … for reasons known or unknown to us. "Now faith is the substance of things hoped for, the evidence of things not seen" Hebrews 11: 1. Faith means believing He is in charge and LOVES us … trusting that ultimately He is doing what is BEST for us or will turn it out for our good. (See Romans 8:28-29)
What do I do with this Life-Pivot? May it be that we remember we are first to be an ambassador for Christ as Believers in our Life-Pivots. HOW and WHAT I do with and deal with Life-Pivot situations needs to reflect obedience to being His disciple and knowing that my actions always influences others … one way or the other. (That helps curb me trusting my own "instincts"!) Be Still and listen to the Holy Spirit. Seek counsel from His Word and wise counsel.
How do I look at the "pivot" situation? May it be that we work on focusing how the Lord may be glorified in whatever Life-Pivot we are going through or facing and how we can grow. It is not easy to be sure when you or I are in much grief or pain but it definitely is important to choose how I think on each situation I encounter. Philippians 4:8 says CHOOSING how to think affects the end result. It is imperative we have self-discipline in this area! (One of the fruits of the Spirit which we all have is the ability to be … is self-disciplined. It is within us as a gift from the Holy Spirit given to us when we became Christians.) We can choose to COURAGEOUSLY respond and focus!
It takes COURAGE to choose to think intentionally on the direction of our Life-Pivots, right? Yes, it does. Sometimes it helps to have someone along side you to ask questions, to pray, to seek God's face, to process the situation with.
As a Christian Courage Life Coach I focus on helping women with situations where COURAGE is essential. And yet … we are all "made of mud" as my brother John would say … and fear can be a real deal … even to me As a Courage Coach! (Note my breast cancer journey above for one example of many!)
What To Expect This Year in my Gentle Nudgings Blog : I will be sharing with you stories in my own life and personal situations which have required the Lord to work COURAGE in me to feel as though I could get through them … to PIVOT and to survive some of them. Some are more extreme than others … for example when my husband was lost in the Rocky Mountains in an airplane crash in a blizzard 4 months after we were married … and I have Way too many to share. However, a few examples of how everyone (including a Courage Coach) needs to cling to the hand of Jesus to get through the storms of life may be helpful and hopefully inspire you to grow to a New level of BRAVERY in your life, your goals, your walk with the Lord!
I will be sharing … not to "toot my own horn" in any way … but to encourage (and maybe inspire?) you to look to the Only One who can give us courage to know how to Pivot toward God when we are afraid or confused or angry … only our Jesus is able to heal and help when we are grieving and hurt beyond words. Or when the goal looks too big or a life-role has changed drastically … and we want desperately for everything to stay the same. But. It. Won't. When the opportunities are exciting and we need dramatic courage to follow His lead … and pivot toward His direction … Don't Give Up. Or … when life is dark and black and there seems to be NO flashlight around to grab and no light at the end of the tunnel … Don't Give Up. When there is no energy … no gas in the tank … or there seems not enough hours in the day to accomplish all the great or hard things on the list … Don't Give Up! Have courage! He is with us! We CAN choose to Pivot in those Life-choices toward Him! Psalm 119:105 "Your word is a lamp for my feet, a light on my path."
Special! COURAGE Boot Camp Offer: I am currently holding a local Courage Boot Camp. I have been asked to consider offering an opportunity for a Courage Boot Camp in the evening. Offering it over Zoom in a webinar format would make it available to women inside or outside of our local area to be involved. It will begin in November. IF you have an interest in being involved or are just curious and would like more information and details please respond to this email by October 23rd and I will get back to you! There will be limited "seating" in the Boot Camp so please don't delay contacting me if you need COURAGE to get unstuck, make that PIVOT and go forward! Contact me for more information.
Sister, let us all be BRAVE, COURAGEOUS and let those Life-Pivots be toward Jesus and for His glory! Wherever you are … be courageous (courage is not the absence of fear), stand on His Word and BE in the battle for the Lord! (Ephesians6:10-18)
Joshua 1:8-9 English Standard Version (ESV)
8 This Book of the Law shall not depart from your mouth, but you shall meditate on it day and night, so that you may be careful to do according to all that is written in it. For then you will make your way prosperous, and then you will have good success. 9 Have I not commanded you? Be strong and courageous. Do not be frightened, and do not be dismayed, for the Lord your God is with you wherever you go."
Love, Blessings, and Praying for you!
Kathleen Brooks
Master Certified Christian Life Coach
http://www.PersonalRetreatCoaching.com