Blog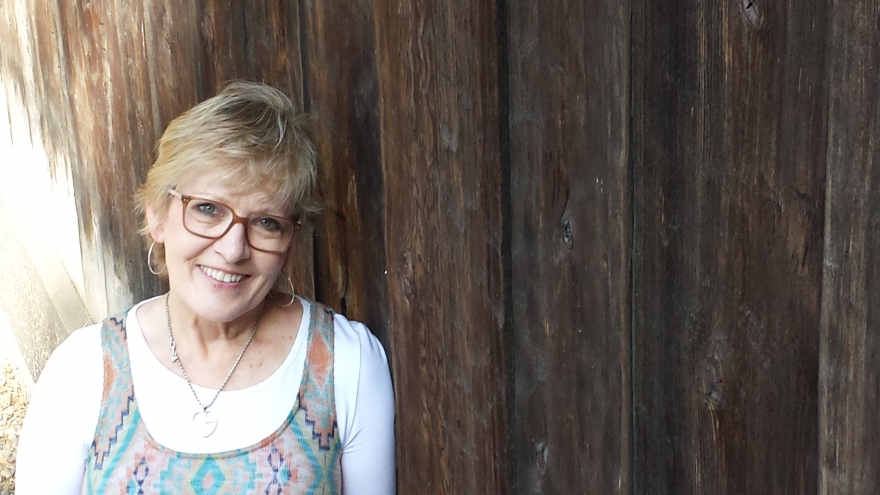 ~Click here to access my Gentle Nudgings Blog archives ~
You are welcome to come back anytime to my Coaching blog, subscribe on my website or "follow me" at the above link to receive it via direct email to you.
I hope you'll join me!
Gentle Nudgings Toward COURAGE
Do you ever feel like you are just hanging on … like you somehow accidentally ended up in the washing machine? Tumbling over and over, working hard not to drown in the daily news cycle?

Welcome to 2020, right?
I want to share a childhood memory which may resonate with you … whether or not you like horses! As you may know I grew up on a cattle ranch which has been in our family for well over a century. My great- grandfather who homesteaded our ranch was an Irish immigrant with an amazing story. We will leave that story for another time but today … I remember a time I was trying desperately not to get bucked off my horse.
(Similar horse but not my "Lady)
My dark yellow-gold, sweet-tempered, smooth-riding palomino "Lady" and I were helping to gather cattle with my Dad and siblings, my Uncle Bill and cousins on a warm Spring day in Colorado. I loved listening to the Meadow Larks, the aroma of the grass as the cattle plodded through it in front of us, the chatter of our family and the occasional call of a cow to her calf.
We herded them into the corral and as we rode in, Lady got a long, cool drink at the water tank. She and I made our way down into and then back up the other side of the dry creek-bed and pulled up next to the fence along-side other horses. Lady, bless her heart, like to 'paw the ground or the grass tufts … and unfortunately she decided to do so as we pulled up next to the fence. It was a wire fence. She pawed as she stopped … and she caught a front hoof on the wire.
Well, my gentle Palomino, Lady exploded into a panic and began rearing up and trying to tear away from the fence. She was hooked to the fence wire. She was fearful of that fact. Now I, on the other hand, was fearful of letting go and hitting the ground! I held on for dear life! Albeit for a couple seconds my high-school-age brain began a split- second think-through. "Let's see if I hit the ground … and broke my arm … I would get a cast …my friends would all sign my cast…cool!" Then I came back to my senses and continued to hold on until my heroes … my Dad, my Uncle Bill and my brothers .. ran to help me … they calmed Lady down, removed the wire (she was not cut nor hurt in any way … just frightened) and I climbed off shaken but grateful I had held on! And equally grateful for my heroes that had run to my rescue to calm things down. (PS … They are still some of my favorite heroes!)
This Year … 2020 … has been somehow strangely similar; I have felt the urge to hang on for dear life and not get bucked off! Along with regular life, a busy coaching practice, helping with our women's ministry and other things at church and seeing family early in the year:
January: Family left after a FABULOUS Christmas with our kids and grandsons, plus, I survived 3 weeks of Type A flu. January 26th our church was just starting Sunday-School and across the street Kobe Bryant and 8 other precious souls lost their lives as their helicopter tragically crashed into the hillside in dense fog. We, at our church, hosted a grieving community to be sure for days to come.

February: Traveled to spend time with family in San Diego and Washington

March: I joined many sick with COVID 19 mid March. Tested positive. 6-8 weeks later I tested negative, finally got antibiotics, and on Easter morning I felt I was recovering and could breathe freely. And I have tested positive for having the anti-bodies. Praise God and thank you for your prayers! (PS … NO … in my experience COVID 19 is not "like the flu." Think snorkeling versus scuba diving ... both are in the water … but COVID is a much deeper dive and more difficult to get back to the surface than the flu!)

Stay at Home orders, followed by a bare-bones-roll-out for us all … for months now!

Coaching via ZOOM. Prayer meetings via ZOOM. Family get-togethers via ZOOM. Small groups and Bible studies and Coffees via ZOOM. Even a few VBS sessions with my little grandsons and a few children from church! All via ZOOM. Anyone all ZOOMED out? Ha! Ha! Thank God for ZOOM! I LOVE seeing your sweet faces!

Masks, social distancing, washing our hands, Lysol wipes, washing veggies and fruit, wiping down cans and packages, oh my.

Economic fears. Lost jobs. Lost or limping businesses. Lost financial footing. Pinching pennies. Looking for pennies … in pockets and purses.

Memorial Day … people (some people) heading back "out" somewhere / anywhere.

The tragic, horrifying and brutal murder of George Floyd. Followed by constitutionally protected protests and a world-wide outcry against racial injustice. And behind the peaceful protests … along came criminal looters, arsonists, and rioters. People hurt on all sides. Police officers (the vast majority I believe who are people of integrity …just like every other career path) … they are hurt, maligned and injured. People of all races and ethnic groups are hurting, frightened and concerned. People's businesses are destroyed (as they were barely limping back from the COVID shutdowns) … and why? Does destruction of other's property make any GOOD point? People are hurt and angry for all kinds of reasons. Some for good reason. Some because the media and social media tell them to be angry.

Anger. Unrest. Awkwardness. Sadness. Depression. Some for good reason. Some not.
Do you feel as though you too have been clinging to the "back of the horse" this year 2020? I do. Hold on. Don't Let Go.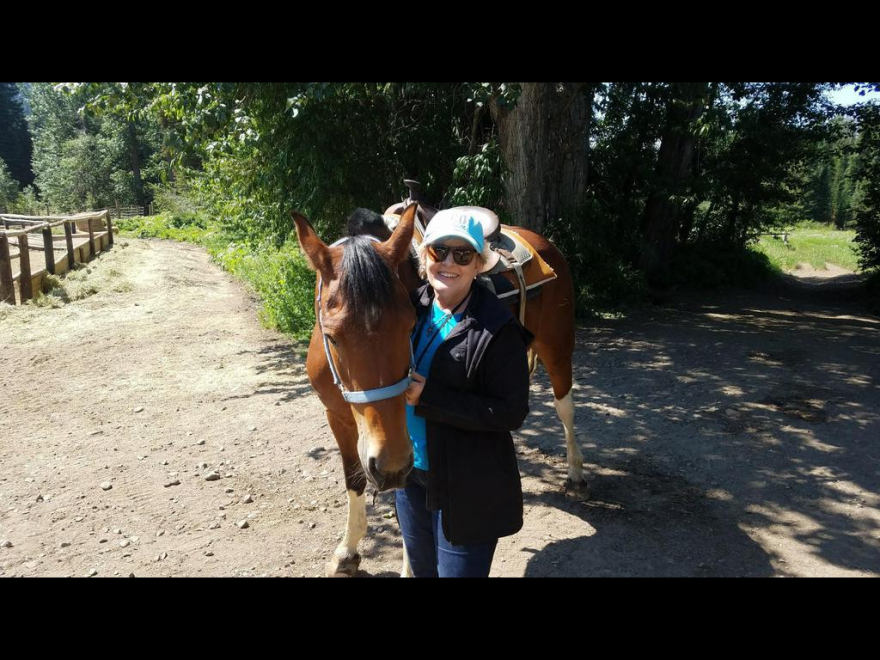 (Horse ... Kelly and I ... my ride in the Tetons, near Jackson Hole with my husband a couple years ago.)
Our REAL, all-the-time hero, Jesus is right here to help us via the Holy Spirit and His Word to STAY On the "Horse" of life.
I want to make 3 Coaching Points.
Don't Let Go. As Believers, the enemy of God would love nothing better than you and I letting GO. Letting Go of your trust in the Lord. Letting Go to the Truth of God's Word. Letting Go of what God has called YOU to do! Letting Go of friendships over politics or differences on how we see COVID or wearing masks or ____. Don't Let Go! STAY on the spiritual Battlefield in prayer (IE www.PrayforAmerica.com), in fellowship (even if it is on ZOOM), in the Word! Let's stay disciplined and ride-this-out together! Life is Bucking but we dare not let go! The pain of holding on is much less severe pain than letting go of God's plan for our lives in the long-run and following Him. Hold ON … put your armor on (Eph. 6:10-19) and stay in this battle together!
Have COURAGE and BE KIND! Don't just barely hold on … go on the offense! Ezra 10:4 says "Rise Up! Take Courage and Do it! How do we as Believers rise up? I believe we rise up in Prayer! We rise up to be KIND when others around us are being uncivil, unkind, or violent with their words. Be different! Be disciplined! Either be Kind on Social Media, behind a computer screen or a cell phone … or I would encourage you to consider giving it up altogether!
It takes mental and emotional discipline to HOLD on to your values when the world (and the enemy of God … don't forget!) are telling you to Let Go! We must be mentally and emotionally disciplined at this juncture in history and time. And as John Maxwell says on his Leadership Podcast we must "Embrace Unchanging Values in an Unpredictable World." He says what we have today is a values problem. I hadn't thought of that but … yes, we do! And we dare not cash in our Christian values for the world's values!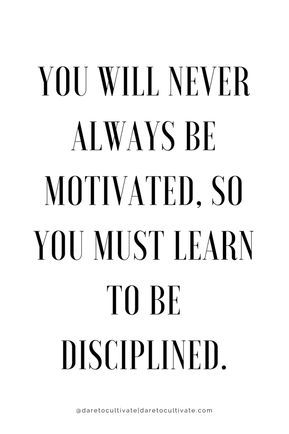 Foundational Value: We are called to Love the Lord with all our hearts and to love others as ourselves. Mark 12:30-31 " And you shall love the Lord your God with all your heart and with all your soul and with all your mind and with all your strength.' 31 The second is this: 'You shall love your neighbor as yourself.' There is no other commandment greater than these."
We, as Believers, are called to be Ambassadors for Jesus on this planet until we are called to Heaven. That is our #1 priority. Nothing else takes first place … not politics, not rhetoric, not differences in our races, not differences in how COVID 19 is handled, not ______ (fill in the blank). We are to GO and make disciples in all nations. We are to be salt and light. We cannot do that effectively if the enemy of God has us divided because of our differences. We are to be "known by our love."
WHO we have in COMMON as Believers is Jesus! HOW we fight … is on our knees in prayer. We need to realize that we are playing right into the hands of the enemy if we are ignoring our calling to put Jesus first and instead, being unkind to one another.
You, dear children, are from God and have overcome them, because the one who is in you is greater than the one who is in the world. – 1 John 4:4
This Season-of-Life is also about growing in ENDURANCE! Physically how does one build muscle strength? We know it is by working those muscles over and over and over again … right form, appropriate amounts … but practice makes perfect and strong! Strength and muscle memory becomes "instinctual" … and the same applies to spiritual endurance.
DURING 2020 we are being given the opportunity to building our endurance! This is an opportunity to weather a variety of life "storms," to learn a deeper trust in Jesus and keep our eye on the prize! (Jesus!) Hold on to the proverbial saddle horn and Ride the Horse! Stay On! Endure! Persevere in Obedience to the Lord! One becomes "strong" by holding on and battling through precisely WHEN it is uncomfortable and inconvenient. We are called to endure hardship … and not quit nor give in! Battle on! Ride this horse, Sister!
James 1:2-4 "Consider it all joy, my brethren, when you encounter various trials, 3knowing that the testing of your faith produces endurance. 4And let endurance have its perfect result, so that you may be perfect and complete, lacking in nothing."
Resources: I highly recommend these 2 Podcasts!
"Halftime"
https://johnmaxwellleadershippodcast.com/episodes/john-maxwell-halftime-adjustments-1
https://johnmaxwellleadershippodcast.com/episodes/john-maxwell-halftime-adjustments-2
And finally, as we HOLD ON and ENDURE and PERSEVERE … let us as Christians be known to the world for our love and for our lives exemplifying the other "fruit of the Spirit."
Our. Words. Matter. Period. Maybe that is not your issue (great!) but … if it IS an issue for your kids or others around you … let's be the leaders we are called to be and be peacemakers! Let us be the first to remind one-another that manners matter, words matter, civility matters!
"We are called to be thermostats in this culture Not … thermometers" Greg Laurie declared in his new book "World Changers"! Be a World Changer and stand up for what God says is the right way to handle conflict!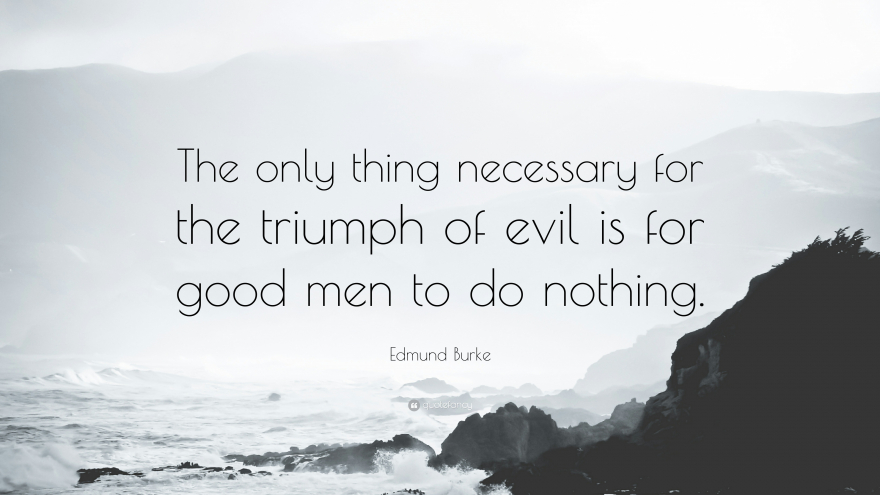 Let's work on this together! It is called "Sanctification." According to my Google search "Sanctification is God's transformation of a believer's whole being, that is the mind, will, behaviors, and affections through the work of the Holy Spirit." It is a process.
James 1:19-36: "This you know, my beloved brethren. But everyone must be quick to hear, slow to speak and slow to anger; 20for the anger of man does not achieve the righteousness of God. 21Therefore, putting aside all filthiness and all that remains of wickedness, in humility receive the word implanted, which is able to save your souls. 22But prove yourselves doers of the word, and not merely hearers who delude themselves. 23For if anyone is a hearer of the word and not a doer, he is like a man who looks at his natural face in a mirror; 24for once he has looked at himself and gone away, he has immediately forgotten what kind of person he was. 25But one who looks intently at the perfect law, the law of liberty, and abides by it, not having become a forgetful hearer but an effectual doer, this man will be blessed in what he does. 26If anyone thinks himself to be religious, and yet does not bridle his tongue but deceives his own heart, this man's religion is worthless."
Let's be changed people because we have been in His Word and our thinking has been transformed by the renewing of our minds in Christ Jesus through the work of the Holy Spirit! Romans 12:2 "Do not be conformed to this world, but be transformed by the renewal of your mind, that by testing you may discern what is the will of God, what is good and acceptable and perfect."
Let's be World Changers wherever the Lord has placed us! One person at a time. One response at a time. One choice at a time. HAVE COURAGE. … with His help we CAN do this!
Don't Let Go! Ride-the-Horse!
Have Courage and Be Kind!
Endure … with Hope! Work this spiritual muscle!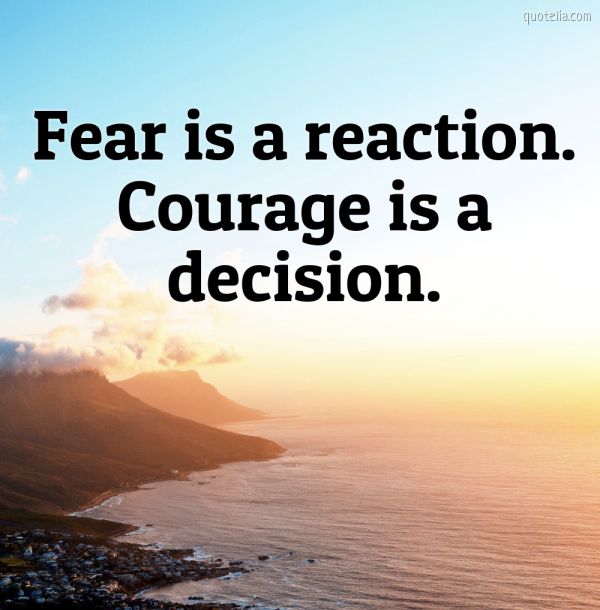 Praying for you and with you! We can do this together!
Blessings,
Coach Kathleen
Master Certified Professional and Christian Life Coach
www.PersonalRetreatCoaching.com