Blog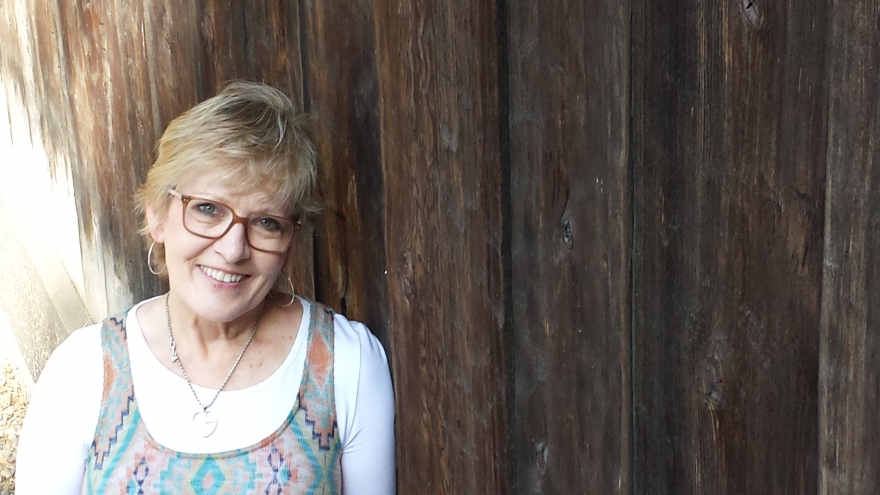 ~Click here to access my Gentle Nudgings Blog archives ~
You are welcome to come back anytime to my Coaching blog, subscribe on my website or "follow me" at the above link to receive it via direct email to you.
I hope you'll join me!
Gentle Nudgings Toward COURAGE
WORK BOOK of COURAGE …from a Coach You Know
List of Ideas and Resources to Help Work Through This Pandemic with FOCUS on Jesus and Courage to Face the Fears. (First Edition)
I Have the COVID 19 Virus.

I wish you a blessed, beautiful Easter! He has risen!
Let's Be Intentional.
There is so much to say … and it feels as if there is no way to share everything which I would love to without it arriving to you something like a firehose of information. I am stepping gently into the turbulent waters of "Stay at Home 2020". I want you to grab a hot cup of … something … and sit with me for just a couple minutes. Or maybe print this out. I've included a number of links I've accumulated which I pray will help you along your journey as well as some of the ideas I might share with you if we were coaching over my table or the telephone to have COURAGE over fear .
First of all, I want to tell you that this comes from the place of a being tested Positive for COVID 19. Yep, as crazy as that seems to even say out loud or type … I have the COVID 19 virus. As John Piper said some years ago in his writings "Don't Waste Your Cancer" ( https://www.desiringgod.org/articles/dont-waste-your-cancer) we can be intentional in life-storms and see the meaning. I read this paper when I went through breast cancer battle #3 … and I agree … if we are going through a life-storm there are lessons for ourselves and to share with others. So … with that in mind … I choose not to waste my COVID 19 virus experience; it is fresh on all of our minds.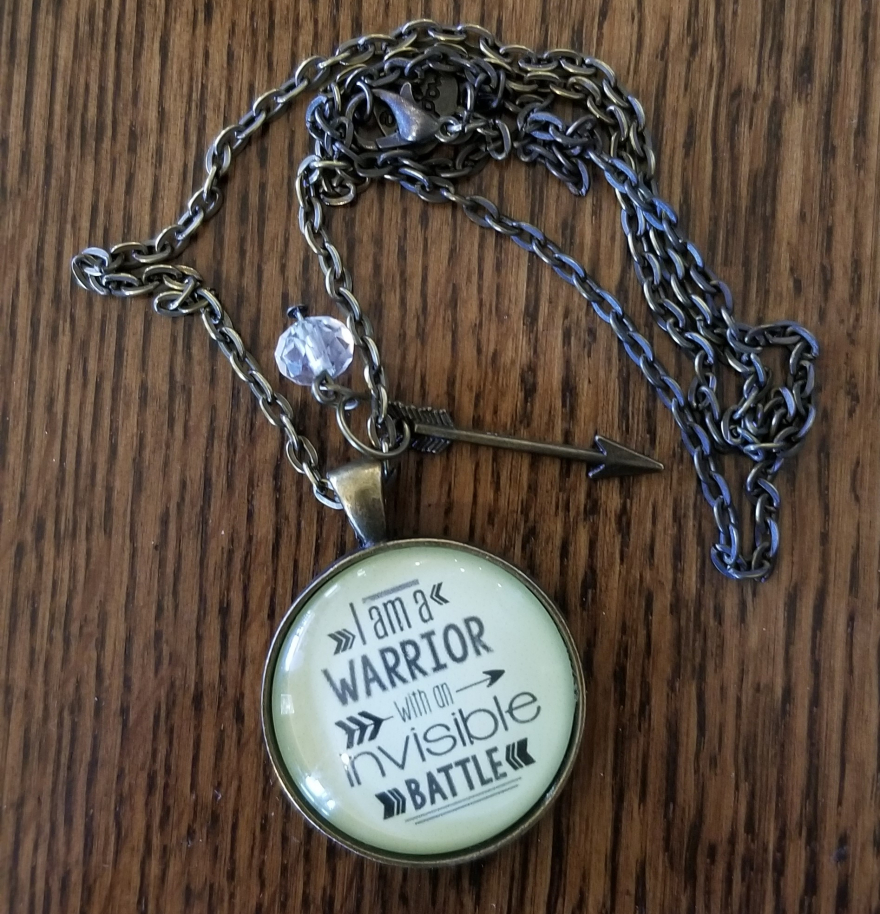 When I wrote to you in the last Gentle Nudgings Toward COURAGE in March "Blizzard of 73,' the Corona Virus and Choose Courage, Not Fear" … I already was in the middle of the challenge and didn't realize that I had the COVID 19 virus. It started with a very sore throat, dry cough and a higher fever for one day that lingered low grade for weeks. If you want to hear the longer story feel free to respond to this email and ask … I am happy to share. I will in response, send you a personal email with more details. The battle is REAL and I have had symptoms for now just more than a month. I am improving and couldn't be more grateful to the Lord for His mercy!
BIG ASK … IF you know my Mom … please do Not share this information nor your concern for me with Mom. IF we determine that we need tell her that information it needs to come from me alone as it is my personal Health information. My sister and brother-in-law, with whom Mom lives, feel with the potential gravity of just the words "COVID 19" it could create fear and panic. It is unnecessary for Mom to think that I am gravely ill (I am not) and it has the potential of her losing important sleep … which might affect her health. If it had been a more serious case we would have shared with her. (Thank you in advance!)
Prayerfully, this "WORKBOOK on COURAGE" coming to you this Holy Weekend will be a gift of sorts. This is Easter Weekend. Tomorrow is Easter! May I say how THANKFUL I am that the most horrific days in the life of my Savior and Lord Jesus, Good Friday, was also the greatest gift in the history of humanity. He willingly came down from Heaven and gave His life so that you and I could have Eternal Life. Easter … and the EMPTY tomb … and His resurrection from the dead … broke the chains of eternal death. God intended to show His love for us. From the most painful to the most beautiful gift imaginable! He loves us!
#JesusChangedMyLife Want to know more about how Jesus changed my life when I recognized the Holy Spirit calling me to Himself and what I believe? Feel free to email me and I will personally email you back with my personal "story."
Great resources I urge you to visit regarding Easter, Good Friday and processing the pandemic at this time:
https://everthinehome.com/when-god-disrupts-our-lives and https://everthinehome.com/how-to-celebrate-good-friday-and-easter-at-home/
Why am I sharing a WORKBOOK on COURAGE with a list of resources and ideas today? I guess I am simply prayerful perhaps a verse, a resource, a link, an idea will comfort, encourage, inspire or reassure you in some unexpected way.
Let me begin by saying, if you are feeling anxious that is normal. (See the Resources Section below) … We live in a fallen world and right now we, as a world, are battling the COVID 19 Virus together. You may have fear. You may have anxiety. They are different. They are both normal human responses. If it were not so the Lord would not have reminded us that we didn't need to be fearful or anxious so MANY times in Scripture … (ISAIAH 41:10 being my favorite). On the flip side He also tells us to be Brave, Bold, Courageous (Joshua 1:8-9 is my fav on this one). We have to CHOOSE to be courageous even if we are fearful. CHOOSE COURAGE over FEAR. Not only is this possible but this is our calling. The Holy Spirit will give us what we need to have courage if He calls us to it.
I know there are many precious people who are VERY ill or have lost their lives to this COVID 19 virus, or know someone who has, and the battle is and will be RAGING for them for some time to come. We pray for them, we ache for them and will do what we can to support them.
There are many who do not have the virus … or like me have it but were able to fight it at home. May I say that I am personally thinking this COVID 19 Crisis is an opportunity in many ways. For most of us we can see it as an inconvenience and focus on it with that perspective OR we can see it as an opportunity … and DIG in and look for what we CAN do! What CAN we do in the midst of this crisis whether we are working from home, or homeschooling our children, or dealing with COVID 19 ourselves or taking care of someone who is ill, or experiencing loneliness or (fill in the blank) _______.
We are really on the "front lines" spiritually in many ways and … I believe the Lord has been preparing us for some time now. (Look back on your last few Bible study topics you've participated in … see what I mean?) But as Max Lucado said in a recent interview I saw… "We are fighting FEAR in this challenge and must fight fear with faith! We can either become bitter or better." In order not to become bitter he suggested "1) Gratitude (What better time to start that? It's Easter!) 2) To focus on others not ourselves (See below ideas to add to those you have) 3) To get some Determination! This is helped by putting "good content in our head." So true!
SECRET SHORT CUT to GOOD CONTENT in my head: I wear a bracelet about marathon-ing which I bought several years ago to celebrate having walked /finished 2 Marathons and 3 Half Marathons. It is a reminder of "keeping my head game" during anything HARD that I do in my life … "COURAGE TO START, STRENGTH TO ENDURE, RESOLVE TO FINISH." I have added to it recently another bracelet that says "RISE UP ~ TAKE COURAGE~ AND DO IT!" Ezra 10:4 If I wear it … I see it. Reminders on my person! (Like my necklace in the photo above)

CHOICES: We have to decide we are not the victim. We Can choose to see the glass half full or half empty. I know those are hard words to hear sometimes (for us all) but they are true. Give me a moment here …
How many times have each of us said … I wish I just had more time at home to get things done?

How many times have each of us said … I wish I had more time with my kids? Or my spouse?

How many times have each of us said … I wish I had more time to ___ (read, write, call a family member or friends, read the Bible, listen to music, exercise, go through "that closet 😊," )

Need I go on?
I know, no one like to be told to Stay Home. Those words stir up our rebel side. But could we look at this as a blessing? Yes, we can. So … let's do just that! Let's be mentally disciplined and tough! Grumbling won't help ... didn't help the Israelites, right? That was 40 years of wandering around!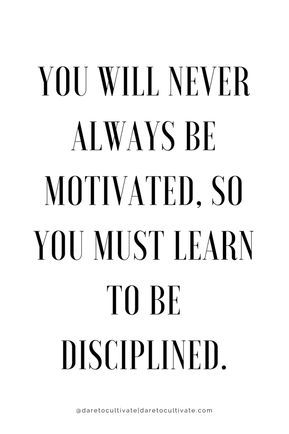 It CAN be a blessing not only for us but for others … and trust me it IS a blessing for others in this world of ours as we collectively work at flattening the curve for ALL people. But may I just say … I have been pretty sick. Nope, by the grace of God, I didn't end up in the hospital but … I did have the Type A flu in January for 3 weeks and this is WAY worse. You do Not want it and you do Not want anyone else to get it either. So the simple things they have asked us to work to do (Social Distancing, wash our hands, stay home …) are not hard things and they protect not just ourselves but others that we know or don't know.
But with that said …
To me EVERYTHING has a meaning: Did you know there are now 6 stages of grief? I am pretty simple and black-n-white in my thinking. But when my daughter-in-law Stephanie sent me an article out of the Harvard Business Review "That Discomfort You're Feeling Is Grief" by Scott Berinato I read it and gave a hearty AMEN! They site David Kessler's new book Finding Meaning: The Sixth Stage of Grief. (Resource www.grief.com/Covid-19.). They have added the 6th stage … meaning. I have always believed that!
We are grieving collectively as a country and world but … there IS meaning. We need to see … and can choose to see that … there is a Meaning in this chaos, and we need to see the Purpose which we can each embrace from it. According to Dr. Oz … we are "healthiest" if we work at seeing what purpose we can have in it.
I propose to you that:
There IS a meaning in this COVID 19 pandemic … what is it for you?
There IS a purpose in this COVID 19 pandemic … what is it for you?
It takes COURAGE to honestly look at those 2 questions, true, but if we want to be something other than victims in this situation, we need to have courage to pray about and think about what those answers are.
Ask the Lord for wisdom and He will supply it to you (James 1)
Leading me to Point 2 of 3: Easter Weekend!
There IS something You can Do within the chaos. True, your world and mine are out of, what we thought all this time, was in our control. But as we keep our focus on the Lord and on what is ACTUAL truth about Today … and what He says about leaning on His promises during times of storm and chaos in our lives, … we can do something. Learn something. Be transformed to be more like Jesus. Be inspired by the goodness and unity we are seeing amidst the COVID chaos … see our world differently. Be changed. And ... share your story about Jesus changing Your life! #JesusChangedMyLife . Invite someone to watch church "with you" tomorrow! Likely they will hear the Word of God, the Gospel and how they may too have the hope, peace and joy you have during the COVID19 chaos! Email. Text. Pick up the phone! Invite!

It is Good Friday, Silent Saturday … and Easter weekend! Invite a friend to your online Good Friday (they or you can go to the replays of these) or Easter Service to hear the good news!
I believe what the enemy means for evil (Crushing of the church and the spirit of Christians at EASTER … ) will be used for God's Glory and our good! May people all around the world SEE Good Friday and Easter Services that would never grace the door of a building! May they hear the Good News of the Gospel online and in creative ways! Let's be part of that offering! I am praying for a WORLD WIDE REVIVAL! Join me? :)

Two churches I will be listening to Easter Sunday (and listened to for Good Friday) are:
https://tapestry.online.church/ … the church our son Kyle is one of the pastors for in Oakland, CA
Our church service for Church in the Canyon.http://www.churchinthecanyon.org/coronavirus-response
Point 3 of 3: Ideas and Resources I have been collecting which may or may not be helpful in your Stay at Home Journey but I am sharing! (Disclaimer: Most of these links I have vetted … but a few are great resources but do not come from a Christian perspective IE the Serve California Volunteering resource.)
Okay, what CAN we do as we wait and stay at home?
Pray! That is something we can all do from right where we are …including staying at home 😊.
I am hosting a CHAT-n-PRAY meeting every Sunday night and Thursday night of April (May … TBA) at 7pm via Zoom. IF YOU ARE INTERESTED in participating email me and I will send you the Meeting ID and the Password!
Here are a couple of GREAT resources I highly recommend:
https://www.navigators.org/covid-19-stories-resources, (all kinds of great helps here for the Navigator Ministry that I highly respect)
10 specific prayers for responding to coronavirus anxiety: Lindsy Lowry is a missionary in Asia who works with Open Doors, a group committed to serving persecuted Christians. Her experiences have given her unique insights on how the Church can be in prayer during the COVID-19 pandemic. Click HERE to read her helpful and excellent article on prayer!
https://youtu.be/KIvAjX6ns7o The Gospel Coalition put on a wonderful Prayer HOUR with many Christian Leaders and I highly recommend that you take an hour and pray along with these sisters and brothers. (This is a replay)
Bible Study! Now is a great time to D.I.G. into the Word! Do you have a Bible reading plan or a Bible study that is your "next" study? How about picking it up now?
CONNECT! How? Well, maybe pick up the phone, text, email, send a card, send an e-card! Get creative!

Want to see a friendly face? Zoom, Duo, Facetime, Skype are great ways to make that happen!
Make a Mask! if you can for someone you love or join the army helping the medical folks on the front line! (check out Youtube for directions)
Buy from a small business … online! Let's support those we can!
RESCUE A BUNNY! Perfect time to do so! I highly recommend this rescue! I've had an indoor bunny pet years ago and they are super easy to love and train! Wonderful way to incorporate a new sweet pet into your home and routine.
Volunteer, SERVE, Donate! Serve at your church. Serve in your neighborhood. Serve in the name of Jesus! Donate to causes on the front line who are serving … there are many. Including your home church!
Here are a few resources / ideas: * https://CovenantHouse.org * https://Serve.ca.gov * https://HoldtheDoor.com * https://www.samaritanspurse.org/
Take a Personal Retreat! ( I write to you from my coaching practice www.PersonalRetreatCoaching.com!) What better time than giving yourself a little love?
What we put into our hearts, our hearts and our Spirit either feeds our faith or our fear. I think it is great to stay informed (in my opinion …by reputable sources …IE the White House Task Force directly … not social media) but a steady diet of the News, no matter your source, can feed anxiety and fear. Increased anxiety and fear reduces our immune response in our bodies … so make healthy choices not just for your diet but also for your mind, heart and spirit! Keep your immune system strong! (Remember? Put "good content" in our heads.)

REST. Recuperate. Be Still. Spend a day alone with the Lord! Pray. Listen.

Sometimes a "retreat" happens before one advances. Take a spiritual retreat!

Retreat and … do … what? Well, what we talked about earlier that you have always wanted to do if you had time at home. Or … get creative and brainstorm!

Read DO Something …Make Your Life Count by Miles McPherson or listen by audio book.
Check out this website! https://www.ifgathering.com Lots of ideas and resources
Lent "Blog" by Anne Barbour, amazing vocalist … (watch the series … speaks to the special needs of Today). https://youtu.be/neLt4z6rxdM
Listen to Uplifting Worship Music: Keith and Kristyn Getty … Good Friday … https://youtu.be/2Xw2vSZb6dE, Easter …https://youtu.be/wbcDl_jGGJ4https://youtu.be/wbcDl_jGGJ4
Meaningful Music: * (WOW … perfect for right now!) Alone Yet Not Alone by Joni Eareckson Tada https://youtu.be/3UR7jxvD5lc and her encouraging Blogs at https://www.joniandfriends.org/help-inspiration/jonis-corner
Movies: "I am Patrick:The Patron Saint of Ireland" Very interesting movie/ documentary based on autobiographic information. http://IamPatrick.com, How about watching Pilgrams Progress? https://www.revelationmedia.com/watchpilgrims/Catalyst/ It's free right now!
Laugh! The endorphins are very good for you! Watch:Youtube, read clean joke books or Google jokes, watch old funny reruns or how about watching baby animals online? Or … a cartoon?
Learn something new! Great time to branch out and pick up that guitar you need to dust off, take a class online, read! Color! (Get playful!)
Journal your thoughts, ideas, fears, prayers …. Lift them up to the Lord!
GREAT book and study right now would be DON'T GIVE UP by Kyle Idleman! Interested in hearing more about this book and DVD study? Email me! Powerful stuff!
As I bring this rather long coffee time we've had together to a close … I wanted to share one more thing. If you know me well you know that I enjoy reading about and studying athletes, entrepreneurs, leaders, military folks etc. who are committed to being at the top of their game, excellent in their craft and disciplined in how they think. Mentally tough. It is inspiring and encourages me to stretch ... out of my comfort zone ... in every area of my life.
It has been interesting to me to hear from a variety of these hard-working, very disciplined men and women discussing how these mind sets, that they have developed through hard work and the storms in life they've already gone through, have prepared them somewhat for a COVID 19 pandemic.
For example: from "Folds of Honor" this morning … one of the military wounded warriors interviewed shared that three principles have helped him during this time which he developed while adapting to losing his leg during a deployment overseas. 1. He had to accept the new reality 2. He had to learn to overcome fear 3. He learned that he had become tempered (the heat refined him) and stronger by the struggle of the storm and closer to the Lord.
We can apply those principles to our individual and collective battle with this time of pandemic in our lives. We can apply striving to be THE BEST we can be for the glory of the Lord … and the good of those around us … right here, right now.
What have you been stirred to DO to help or pray for or change personally or ______(fill in the blank). Stay calm. Assess. Have Courage and Do It! He, the Lord, will give you what you need if He has called you to the task! PS … Courage is not the absence of fear.
Remember to feed the good content in your mind: Read Psalm 91 and …
"Let your gentleness be evident to all. The Lord is near. 6 Do not be anxious about anything, but in every situation, by prayer and petition, with thanksgiving, present your requests to God. 7 And the peace of God, which transcends all understanding, will guard your hearts and your minds in Christ Jesus." Philippians 4:5-7
"So do not fear, for I am with you; do not be dismayed, for I am your God. I will strengthen you and help you; I will uphold you with my righteous right hand." Isaiah 41:10 NIV
"Be strong and courageous. Do not be afraid or terrified because of them, for the Lord your God goes with you; he will never leave you nor forsake you." Deuteronomy 31:6 (NIV)
"I have told you these things, so that in me you may have peace. In this world you will have trouble. But take heart! I have overcome the world." John 16:33 (NIV)
"If my people who are called by My Name will humble themselves and pray and seek My face and turn from their wicked ways, then I will hear from heaven and I will forgive their sin and will heal their land." 2 Chronicles7:14
These scripture, Bible studies, podcasts, audio books, talented musical artists and bloggers and praying with friends and family have been some of the ways the Lord has encouraged me during this battle with COVID 19!
Thinking of ways that I can be useful to the Lord while I am maybe not 100% … pretty bandaged and wounded and limping … but I, like you, desire to be ON the Battlefield for the Lord!
With that said, if you or another woman you know needs to talk through fears and anxieties of what they are experiencing … or to just pray with the Sister please share my email with them.

I am offering a gift of 30 minutes of coaching … it must be scheduled so please email me and let's get something on the calendar. This IS something I CAN do … it would be my honor. Feel free to contact me or forward this message on to other women you know.
I have been praying for you and your family. May you be safe and well. May we all grow closer to the Lord during this time ... and share the love and eternal hope of Jesus with others so they too can have the peace that passes all understanding from Him.

Blessings,
Kathleen Brooks
Master Certified Christian and Professional Life Coach
Special Certifications: Stress Relief Coaching and Joy Restoration / Christian Grief Coaching