Blog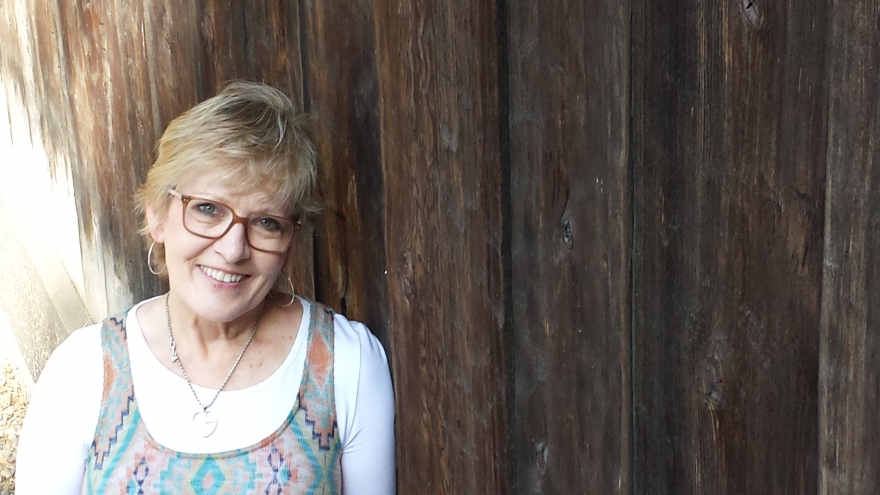 ~Click here to access my monthly Gentle Nudgings Blog archives ~
Gentle Nudgings Monthly Edition
Come back each month, to tune into this Coaching blog, subscribe on my website or you may "follow me" at the above link to receive it via direct email to you. I hope you'll join me!
______________________________
Gentle Nudgings Coaching E-letter

April, 2017
YOU matter. Yes, you ... to Jesus and to me! We all yearn to know that, right? It is innate. It's built into our DNA.
Jesus SHOWED us we matter because we have Good Friday and Easter!
As our precious two year old grandson Zane would say with arms raised as high as his little arms will go ... "TADA!!"
I am writing to you from my favorite writing chair enjoying the sunshine pouring through the window, wind chimes gently tinkling in the back ground. Spring is here and after some 30 inches of rain the grass is Ireland green, the hills have a blanket of yellow wild mustard blossoms and the dwarf orange tree is covered with sweet yummy fragrant blossoms. Some amazing blessings have occurred since I last shared on Gentle Nudgings and some really hard losses have happened.
I have watched God move in many more ways than can be shared here today through dance-and-skip-with-Me-see-I-told-you-I'm-still-alive God-moments and pain-beyond-what-you-think-you-might-bear events with others I care deeply for and for my own heart.
How is it that we can hold things in such tension with our hearts full of joy and pain simultaneously?
How can we hold things in Juxtapositions in life or just in our hearts?
For example: Celebrating the amazing BLESSING of being a granma to another sweet teensy baby boy this Spring! (see the photo below I promised!)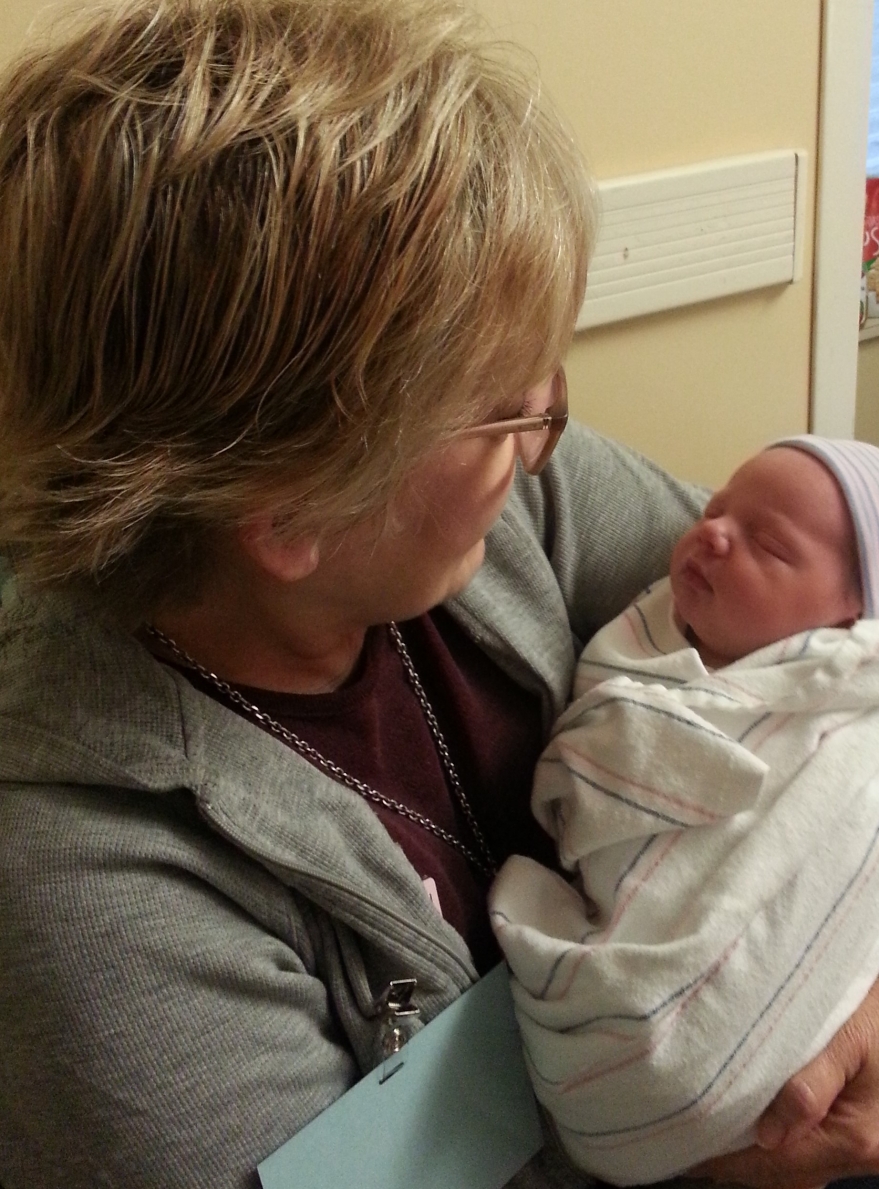 And the deep heart pain of grieving the loss of my dear cousin Judy two short weeks ago to an extremely rare and hard-fought cancer.
Such conflicting emotions ... yet I can both love and celebrate our darling little Mason's arrival and mourn the passing of an amazing, graceful woman I loved and admired. We can do both ... and I am.
Another juxtaposition this weekend:
How can we reflect on the depth of our own personal sin and the COST of that sin today on Good Friday and what it means regarding how MUCH He, Jesus Christ, loved YOU and loved me in order to die for us ... not mentioning

how

He died.
Then comes EASTER! And He broke the bonds of death so that YOU and I, as His followers, could LIVE! WOW. He walked OUT of the grave and "TADA (!!)" He had RISEN FROM THE DEAD! The stone was rolled away from a tomb and it was empty! (Matthew 28:1-4)
Apologist Jonathon Morrow (jonathanmorrow.org) said on a recent interview on I watched on CBN.com "So when it comes to the Resurrection, we say 'Well, how do we know Jesus existed?' Some people even doubt that. The fact is, we have far more sources for Jesus of Nazareth than we do for many historical figures in the first century. We have at least 18. Twelve of those are non-Christian sources. There's more evidence Jesus existed than Julius Caesar. Anyone doubt Caesar existed?" "Jesus appeared to hundreds of people after His death and resurrection in numerous places for over seven weeks after His crucifixion." And ... lives were changed ... remember the cowards who would not admit to being His disciples? They were filled with the Holy Spirit after Jesus ascended to Heaven and they were given boldness and power to accompany the free gift of the Holy Spirit! They were then willing with boldness to "proclaim a risen Messiah they were willing to be tortured and die for."
So ... today as we try and get our heads and hearts around what Jesus was willing to do for us in dying an unimaginably cruel death ... we can and should also eagerly look forward to celebrating EASTER in two days and Him rising from the dead so that we can have eternal life! When we do grieve (and we all will) we don't grieve as if "we have no hope." This promise is ONLY because of Jesus ... His life, His death and His resurrection. We have much to be grateful for!
John 16:14 "Jesus said to him, "I am the way, and the truth, and the life. No one comes to the Father except through me." ESV
1 Thessalonians 4:12-14 "But we do not want you to be uninformed, brothers, about those who are asleep, that you may not grieve as others do who have no hope. 14 For since we believe that Jesus died and rose again, even so, through Jesus, God will bring with him those who have fallen asleep." ESV
We all have the opportunity to know that great promise and to have the certainty of eternal life it gives us.
See! Tada! YOU matter!
Yes, I matter too ... may I share a precious example and personal story from this week?
As I babysat our grandsons on Wednesday our oldest grandson, just now 5 years old, after a long discussion filled with questions about his Uncle Nathan (our first son who went to be with Jesus at 1.5 years old) said,
"Granma! You're old ... older than me ... so you'll probably die before me. Right?" To which I answered "Yes ... but I'll save a place in Heaven and I'll be watching and waiting for you!" Then my precious little Jayden answered "Well Granma ... I'm going to miss you when you're dead!" And he scampered off to play! My heart swelled with love and my eyes filled with tears as I called after him "I'll miss you too!"
I guess since I've experienced cancer four times now ... those tender words from one of our grandsons ... all of which I can honestly tell you I'd give my life for ... delivered a much needed kiss-to-my-heart. Wow. My life mattered. Wow. Someone would miss me.
Wow ... we have the ability to know FOR SURE that we (yes, Jayden and I and YOU and I) will see each other again and live forever because we MATTER to God the Father, to Jesus Christ His Son and to the Holy Spirit ... His free gift given to us as Believers in Him. WOW. Isn't that something? Wow!
With that in mind as you think about Good Friday and the crucifixion of Christ for you and for me ... and celebrate the RESURRECTION of Jesus on Easter Sunday .... please know that I join you in that celebration! I look forward to seeing you both on this side of Heaven AND the other side!
Hey sweet Sister if I go before you ... I'll be watching for you! :)
Have a blessed Easter! YOU matter ... to Jesus and to me!

Coach Kathleen
Master Certified Christian and Professional Life Coach
www.PersonalRetreatCoaching.com